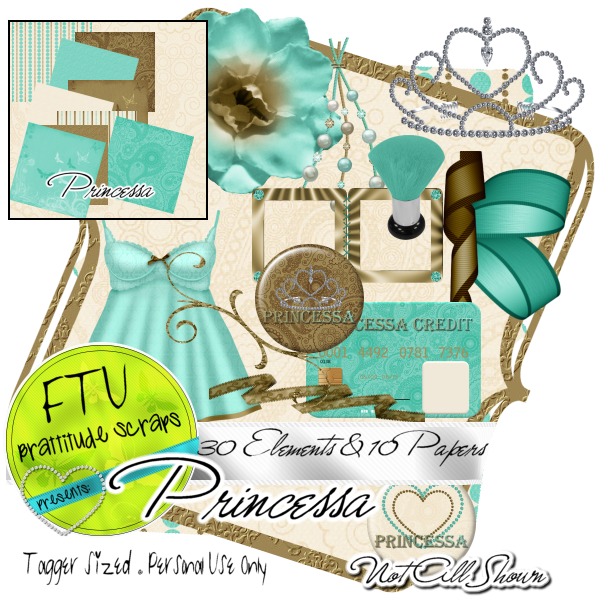 So last night I was trying to work out a colour palette for my weekly Colour Challenge at Freebie Friends, and this kind of "Tiffany" Blue popped out at me.. I added a chocolaty Brown, a lighter blue and a cream, but was at loss for a name for the palette.
To my Boyfriend's utter disgust I was also watching Princess Diaries, and the name "Princessa" seemed to work for the colours I liked.
Not wanting to do things halfway, I whipped up this lil kit, which grew a lil larger than originally planned.
I hope that y'all like!
Click on the download button to well y'know.. download.

Here's a tag I whipped up with my kit (also done last night) yes it's true i never sleep lol.